Sichuan is one of the most culturally vibrant provinces in the People's Republic of China. The province, incredibly, is home to almost 90 million people and hundreds of venerable shrines, landmarks and UNESCO World Heritage Giant Panda reserves. Sichuan food of course, is famous across the globe as one of Four Great Traditions in Chinese cuisine. From humble roadside carts to spectacular Imperial banquets, it's tough to get a bad meal anywhere in Sichuan – especially if you have a nose for the province's fresh, fragrant, hot and spicy fare.
Brilliant Chengdu is the capital of Sichuan province. The city of 13 million plus people is also the unequivocal economic and commercial hub of Sichuan, with several major technological and industrial zones in the metropolitan area. For visitors however, Chengdu has a different side. Nightlife, arts and culture, heritage architecture and the fertile, "Land of Abundance" countryside outside of Chengdu proper are just some of the reasons why the city is easily one of the most livable and enjoyable to visit in China.
Here are ten must-see attractions in Chengdu.
10. Sichuan Opera
A formidable spoke in the cultural wheel of Sichuan, traditional opera is a must in Chengdu. The provincial capital is the heart of the venerable art. The quest to find a reputable source however, can lead to some burlesque-type duds. So beware and consult your hotel in order to secure tickets to a genuine Sichuan opera performance.
9. Jinli Ancient Street
Despite the prevalence of some tourist traps, Jinli Ancient Street is a great area to explore in Chengdu. The thoroughfare is part of the old city and has many popular bars, restaurants and nightclubs. For locals and visitors alike however, Jinli's notoriety is all about affordable and superior street food.
8. Sichuan University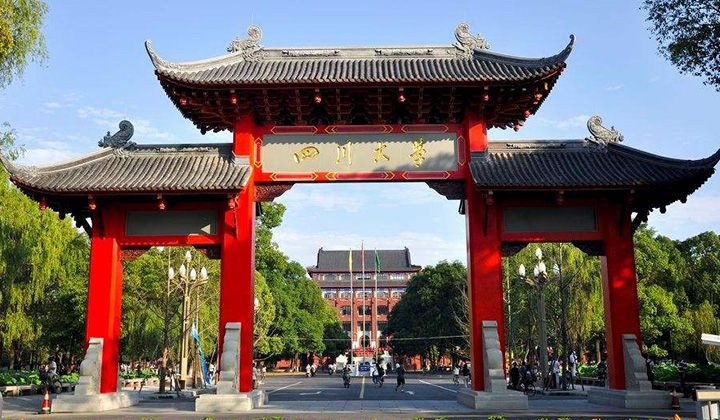 More than 70,000 students attend Sichuan University in Chengdu and the academic institution is one of the most revered in China. The Wangjiang, Huaxi and Jiang'an sectors of campus are full of superb landmarks, some of which date back to the university's foundation in the late 19th century, and all told, are well worth a stroll.
7. Sichuan Science and Technology Museum
Forget the name – the Sichuan Science and Technology Museum is far from stuffy. The fun, interactive and massive museum is just as much for adults, as it is for kids.
6. Green Ram Temple
Chengdu's Green Ram Temple is the oldest Taoist shrine complex in the province and the headquarters of the Sichuan Taoist Association. Remember to stroke the bronze goat for good health and fortune.
5. Tianfu Square
The nerve centre of Chengdu and node of the city's subway system is impossible to miss. Just look out for swarms of commuters, a big fountain show after dusk and giant Mao monument. Tianfu Square is the gateway to many of Chendu's most dynamic points of interest.
4. Jinsha Excavation Site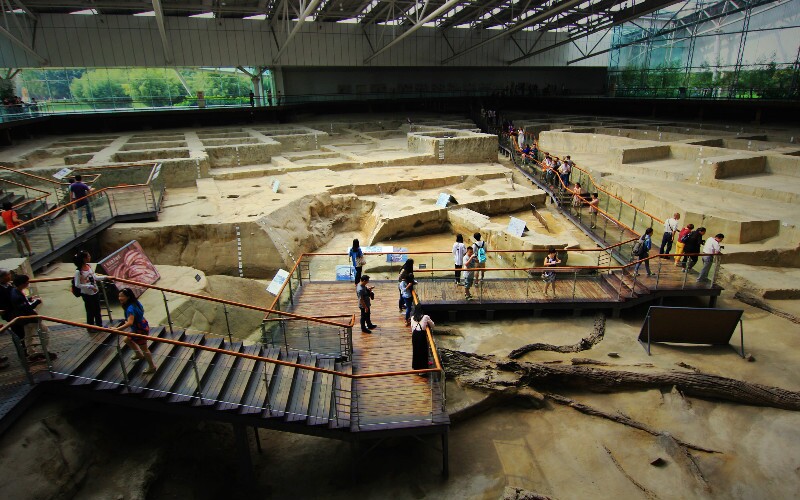 For proof that Sichuan sits on thousands of years of history, visit Chengdu's exquisite Jinsha Excavation Site. Tools, jewelry, pottery and other artifacts on display date back more than 3,000 years. In what is sure to be a trend as China's urban sprawl spreads into the vast hinterlands, the archaeological site in Chengdu's western suburbs was hit on by accident over the course of real estate development in 1991.
3. Wenshu Monastery
Home to the most sacred Buddhist temple in Chengdu, Wenshu Monastery is a foremost place of worship, veneration and serenity in the city.
2. Huanglong
Huanglong is a bit of a cheat entry here, since technically, the UNESCO World Heritage scenic area is 150 km from Chengdu. Still, it would be a shame to visit the Sichuan capital and not make the trek to this remarkably historic region of lush ecosystems, snowy summits, powerful cascades, hot springs, Giant Pandas and Golden Snub-nosed Monkeys.
1. Du Fu Thatched Cottage Museum
A serene 97,000 m2 National Heritage Site, Du Fu Thatched Cottage Museum preserves the legacy of Tang Dynasty poet Du Fu. The famous thatched cottage on the shores of Huanhua Creek is not the original early 8th century home of the master scribe but a 16th century reconstruction. The museum is first-rate.